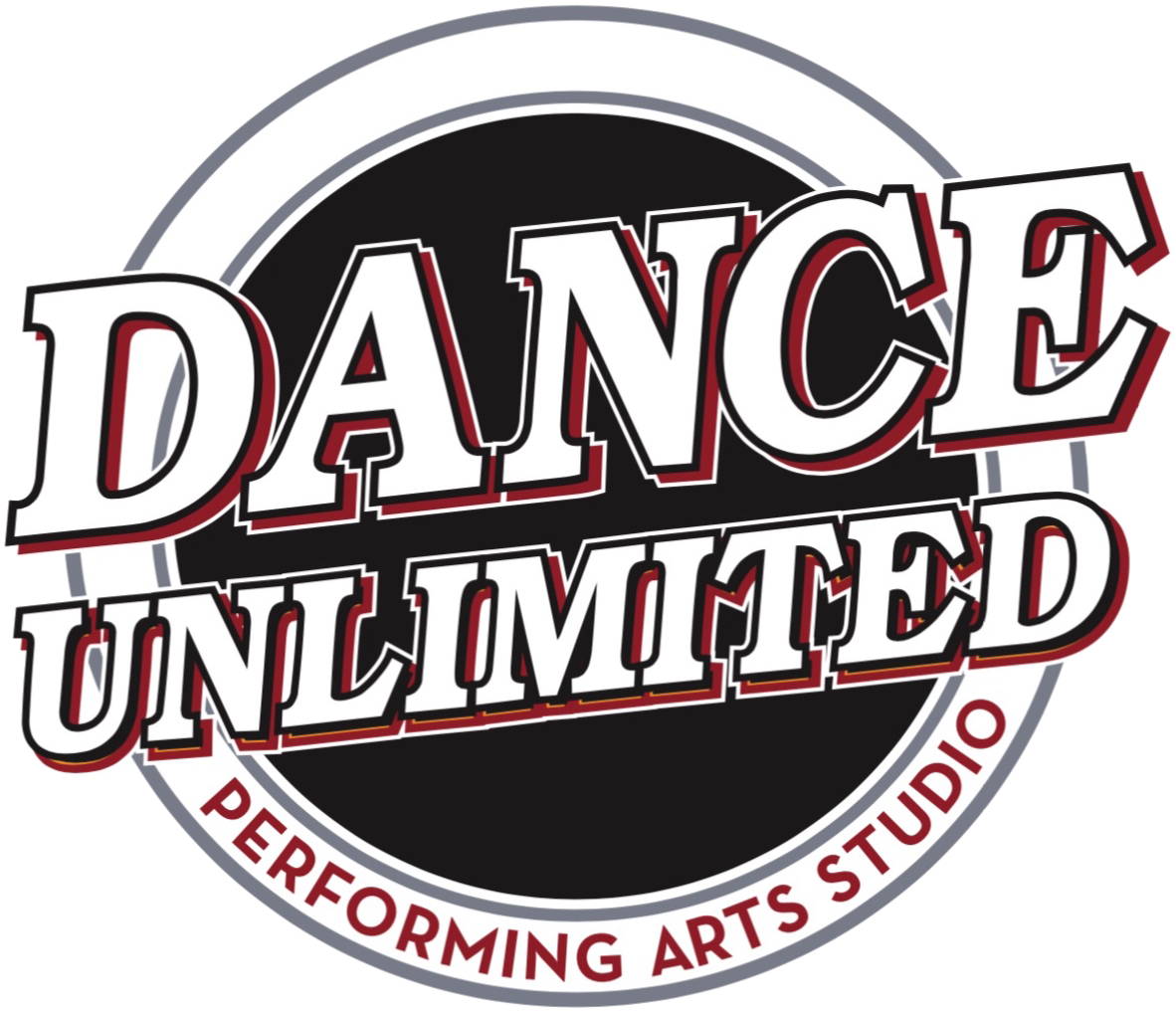 Dance Unlimited / Spotlight Acting Faculty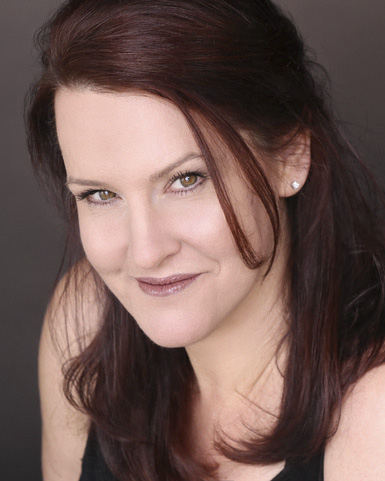 Amy Reynolds-Reed
Owner/Artistic Director/Instructor
Amy Reynolds-Reed
Amy Reynolds-Reed (Owner/Artistic Director) opened Dance Unlimited in August 1999.

Amy is a professional teacher/dancer with over 29 years of experience as an instructor/dancer of jazz, classical ballet, tap, modern and pointe. Originally from Yukon, OK, Amy studied dance at Doran Vossen School Dance, and attended UCO for Dance graduating in 1995. While in college Amy was a member of the Kaleidoscope Dance Company serving as student rehearsal and business director. (FULL Scholarship for DANCE. ALL 4 year! Yes, it happens!)

Amy was a member of the UCO Dance Faculty for 6 year where she was an instructor of Jazz, Tap and Modern dance technique classes and Dance Pedagogy. Then switched gears to join the University of Oklahoma in the Weitzenhoffer School of Musical Theatre as a Professor of Dance! She served on the Dean's Committee and Recruitment Committee at OU. After 12 years at this wonderful University she is now back at UCO as a Professor in the Music Theatre department, just completing her first year!

Amy is also an accomplished choreographer. Amy's choreography can be seen not only in the year-end productions, but also on the VIBE Dance Company. She also choreographs for College, and Professional Regional musical theatre productions. Choreography credits include Rock of Ages (Lyric Theatre at the Plaza), Philharmonic Christmas Show, Billy Elliot, West Side Story, Hairspray, Call Me Madam (Lyric Theatre) The Wedding Singer (Sooner Theatre), Peter and the Star Catcher, Little Me (City Rep Theatre), South Pacific (Jewel Box Theatre), A Funny Thing Happened on the Way to the Forum, You're A Good Man Charlie Brown (City Rep Theatre), The Fantasticks (OCU), The Will Rogers Follies (Lyric Theatre/Grandbury Opera House), Jesus Christ Superstar and Cabaret (Lyric Theatre of OKC) and The Pirates of Penzance (OCU), Man of LaMancha (UCO), Once Upon A Mattress, The Scarlet Pimpernel and A Chorus Line (OU).

Next projects: Coming UP Summer 2018 – Freaky Friday (Lyric Theatre of OKC), Fall 2018 - Most Happy Fellow (UCO)

Amy co-produced/directed the OKC Dance Project ", a local jazz/contemporary dance company, performances of "Common Thread" and "Woven.

Favorite Performance Credits include Joseph and the Amazing Technicolor Dreamcoat, La Cage Aux Folles, Hair, Chicago, Grease, The Best Little Whorehouse in Texas, Can-Can, West Side Story, and A Funny Thing Happened On The Way To The Forum. Amy also worked in Boca Raton at the Royal Palm Dinner Theater and abroad on Royal Caribbean's Rhapsody of the Seas.

Amy's many years of acquired knowledge and experience have given her the tools to teach with a great appreciation for each student's individual needs and awareness of how to best help them realize their ultimate goals. This enthusiasm has led many of her students over the years to personal growth and competitive success.

Amy is also a very proud mom of her 10-year-old twins Krayson and Ember!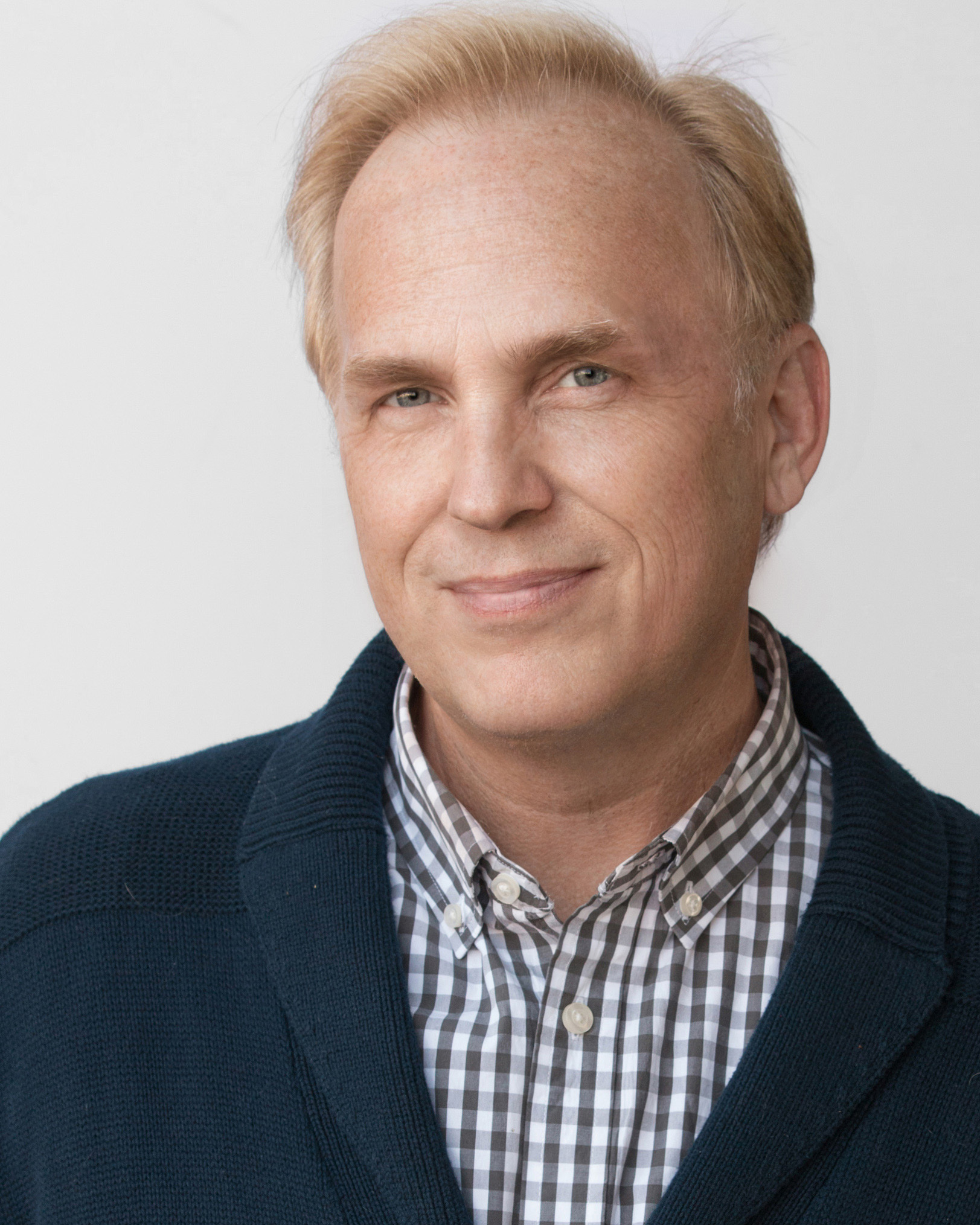 Jonathan Beck Reed
Owner/Artistic Director/Instructor
Jonathan Beck Reed
Jonathan Beck Reed: is an Oklahoma City Native, and award winning, internationally recognized Actor, Director, Designer and Instructor with over 35 years of experience working in professional theater, film and television. He began his Theatrical Career at the age of eight, studying at the prestigious Mummers Theater, and proudly attended Oklahoma City University from 1979-83 before embarking on a Professional Career encompassing nearly every area of the Performing Arts. While at OCU, he was one of only a handful of Actors who performed often in both Musical and Non-Musical Productions; a rare occurrence even today. During that time, he was also a four year Member of The Surrey Singers under the Direction of Vicki Kelly, sharing the Stage with other OCU Alumni's who have since found their way onto the Broadway Stage enough times to now be called "Veterans". Among them, Stacy Logan, Susan Powell, and, Teri Bibb.

During his OCU years, he developed a deep and lasting friendship with fellow student and Honoree, Donald Jordan, and the two would often dream of a day when they might join forces to found a Professional Theater Company in Oklahoma City. Their "Fantasy Theater" would offer the local Theatrical Community something not available at that time; current, and cutting-edge Drama's, Comedies and Musicals, an opportunity to work with Professional Actors, Directors, Designers and Choreographers, as well as affording anyone interested in joining the Actors Union, the ability to earn their Equity Cards. At the time, such a notion was considered not only "radical", but, impossible. Flash forward ten years, and, in 1989, the Theater "Fates" reunited the pair in the Broadway Third National/Israeli Tour of 42ND STREET (Reed as Julian Marsh, and Jordan as Abner Dillon). At this point, both had enjoyed much success in Theater and could proudly boast that neither had ever had to take on a "real job", most assuredly a credit to the exceptional training received from their OCU Instructors. Again, for a year and then some, the notion of creating a place for Actors to receive Professional opportunities locally, Equity Cards, as well as a Stage on which those who had left Oklahoma and found success, could return to share that success and experience with the next Generation of Theater Patrons, and Performers, became an almost daily topic of conversation. Now, less of a fantasy and more of an obsession. The Tour ended, but, the talk continued. It was now not a matter of "if", but "when". Flash forward another ten years, and, in 1999, the two were seated at a table alongside a select group of former OCU students composing the Mission Statement and By-Laws for what would come to be recognized as one of the finest Small Professional Theaters in the Country; Oklahoma City Repertory Theater, or CityRep, now celebrating its eleventh year. In the first ten years of Operation, CityRep has been cited by Actors Equity Association as one of the Finest Member Theaters in the Country, was recently accepted as a Member of the very prestigious Theater Communications Group (one of only 500 so honored in the Country), and that Best Friend and fellow Founder, Donald Anthony Jordan, was recently awarded the highly prestigious Governors Arts Award. These honors are only a few that CityRep has garnered since opening its doors, but, the greatest honor comes from realizing the "radical", "impossible" Fantasy Theater dreamt up in the halls of the Kirkpatrick Fine Arts Auditorium by two Theater Geeks too dumb or too passionate to realize how improbable it was, has become one of the most highly regarded Small Professional Theater Companies in the Country.

Prior to and in the midst of all of the above, in 1983, upon completing his education at OCU, Jonathan headed to New York, and, within a year of arriving, had landed the Title Role of Cyrano DE Bergerac in the National Tour of the much-praised John Foley adaptation of Edmond Rostand's Classic. No sooner had one Tour ended, another had begun, and from 1983-93, Mr. Reed played nearly every important Theater in the Country, traversing the US, and abroad in such disparate Roles as Professor Harold Hill in the First National Touring Revival of THE MUSIC MAN, Julian Marsh in the Third National/ International Broadway Tour of 42NDSTREET, Professor Henry Higgins in the International Broadway Touring Revival of MY FAIR LADY, Bill Snibson in multiple Productions of ME AND MY GIRL, Captain Hook in the 1993 International Touring Production of PETER PAN, Starbuck in a National tour of 110 IN THE SHADE (alongside future multiple Tony award Winner Norbert Leo Butz), Mr.Applegate-The Devil in DAMN YANKEES (opposite Tony Nominee Charlotte d'Amboise), Garson Hobart in a National Tour of NORMAN…IS THAT YOU? (Opposite 5 time Emmy Award Winner and Television and Film Icon; Don Knotts), and, as Hysterium in the critically acclaimed Broadway Revival of A FUNNY THING HAPPENED ON THE WAY TO THE FORUM opposite legendary Funnyman Rip Taylor's Psuedelous.

In 1993, Jonathan starred in the highly anticipated, and "infamous" second New York revival of LITTLE ME in the eight roles Originated by Sid Caesar (Noble, et al), working closely with the Shows Composer, the late, great Legend Cy Coleman, who became a friend and advocate for the young Actor. This successful and fortuitous event led to a long time association with the Show, and numerous subsequent productions throughout the Country. Most notably, starring opposite Tony winning Playwright, famed Drag Artist, and Pop Culture Icon, Charles Busch, and fellow OCU Alum, Emmy and Tony Award Winner, Kristin Chenoweth, at the historic Birmingham Theater (winning the 1994 Detroit Free Press Critics Award as Best Actor in a Musical). He was also recognized in LITTLE ME by the Southwest Florida Theater Community and Critics with a coveted Carbonnel in 1997. In 2001, Jonathan Originated the Starring Role of Texas in the Off-Broadway Premiere of the Jones-Schmidt Musical ROADSIDE (CD Jay Records). He Co-Starred with fellow Honoree, Donald Jordan in CityRep's highly successful three year sell out Run of A TUNA CHRISTMAS playing ten different denizens of the Town of Tuna, Texas. Other CityRep successes include THE 39 STEPS (Richard Hannay), MOONLIGHT AND MAGNOLIA'S (Victor Fleming), MY FAIR LADY (Henry Higgins), LAUGHTER ON THE 23RD FLOOR (Ira), AUGUST: OSAGE COUNTY (Steve), THE BIG BANG, and, as a Director/Designer, "YOU'RE A GOOD MAN CHARLIE BROWN", and A YEAR WITH FROG AND TOAD.

As a Visiting Professor, for the past eight years, Jonathan has taught in OCU's Musical Theater Department and has directed standout Productions of THE FANTASTICKS, THE PIRATES OF PENZANCE, and ASSASSINS. For the OCU Drama Department, his Production of LEND ME A TENOR advanced to Regionals, and was awarded the First Alternate position to perform at Washington D.C.'s Kennedy Performing Arts Center in the American College Theater Festival.

Recently, Jonathan starred, for the second year in a row as Ebenezer Scrooge in Lyric Theater's acclaimed Production of A CHRISTMAS CAROL earning unanimous critical praise in the form of such adjectives as "Powerful! Commanding! And Definitive!" In May, he will join Mr. Jordan once again for a six week Run of GREATER TUNA to close out CityReps eleventh Season. Earlier this year, he was seen on the CityRep Stage as Ned Weeks in THE NORMAL HEART, following a stint in GREATER TUNA at Ft.Worths Casa Manana Theater alongside David Coffee, and, Directed by TUNA Originator and Star, Jaston Williams. Last summer, he had the great good fortune to essay the Role of Fagin in Lyric Stages (Dallas, TX.) spectacular Production of OLIVER! for which he was honored with a Column Award as Best Actor in a Musical. Between and betwixt all of these various Productions, Mr. Reed co-starred as Ned Ryerson opposite SNL Great, Chris Kattan in the Family Comedy Feature Film, JUST CRAZY ENOUGH, and, has appeared in numerous commercials, most notably for Fowler Toyota, Cox Communications and U.S.Fleet.

Throughout his career, he has been blessed to have learned from the best, and, along with those previously mentioned has "trod the boards" with the likes of Bob Hope, Tony Bennett, Gwen Verdon, Ann Reinking, Megan Mullaley, Arte Johnson, Louis Nye, Kaye Ballard, Ron Raines, Lara Teeter, James Naughten, Annie Golden, Laura Kenyon, Pam Klinger, Vince Gill, and Amy Grant, among others. In 2009, he reprised the Role of Professor Harold Hill in THE MUSIC MAN for Lyric Theater (opposite Teri Bibb), and on July 9th (his Birthday) achieved the distinction of having performed the Role (on that night) a total of 500 performances. This landmark, along with other recognition, prompted Governor Brad Henry to declare July 9th, 2009 as "Jonathan Beck Reed Day" in the State of Oklahoma. In 2011, the award winning PBS Program, GALLERY featured a segment titled "The Thespian" honoring the Life and Career of Mr. Reed in Arts and Education, and, last year SLICE Magazine recognized Jonathan as a "Visionary" in the Performing Arts. Along with those already mentioned, among his extensive list of credits, Mr. Reed counts among his favorite Roles played, Tevye in FIDDLER, Frank N. Furter in ROCKY HORROR, The Chairman in DROOD, Zsa Zsa-Alban in LA CAGE AUX FOLLES, Will in THE WILL ROGERS FOLLIES, Joe/Josephine in SUGAR (also with Chenoweth and Teeter), and George Bailey in IT'S A WONDERFUL LIFE. Along with his lovely and talented wife; Amy Reynolds-Reed, Jonathan is the proud Father of Twins Krayson Rayce and Emmalynn Ember, and co-owner of DANCE UNLIMITED Performing Arts Studio, and SPOTLIGHT Acting Academy in Edmond Oklahoma. As an Educator, Mr. Reed can boast with equal pride, that numerous former Students have found their way onto a Broadway stage and/or successful careers in the Theater. To the extent that his influence may have impacted these students course, he regards to be his greatest accomplishment.

"In my humble opinion, there is no greater reward in life than being able to give something of yourself to others and having that shared experience make a long and lasting difference in their lives. As an Actor, Director, Designer, Instructor, and Human Being, I have been blessed with countless opportunities each day to embrace that "gift", and be embraced BY it!"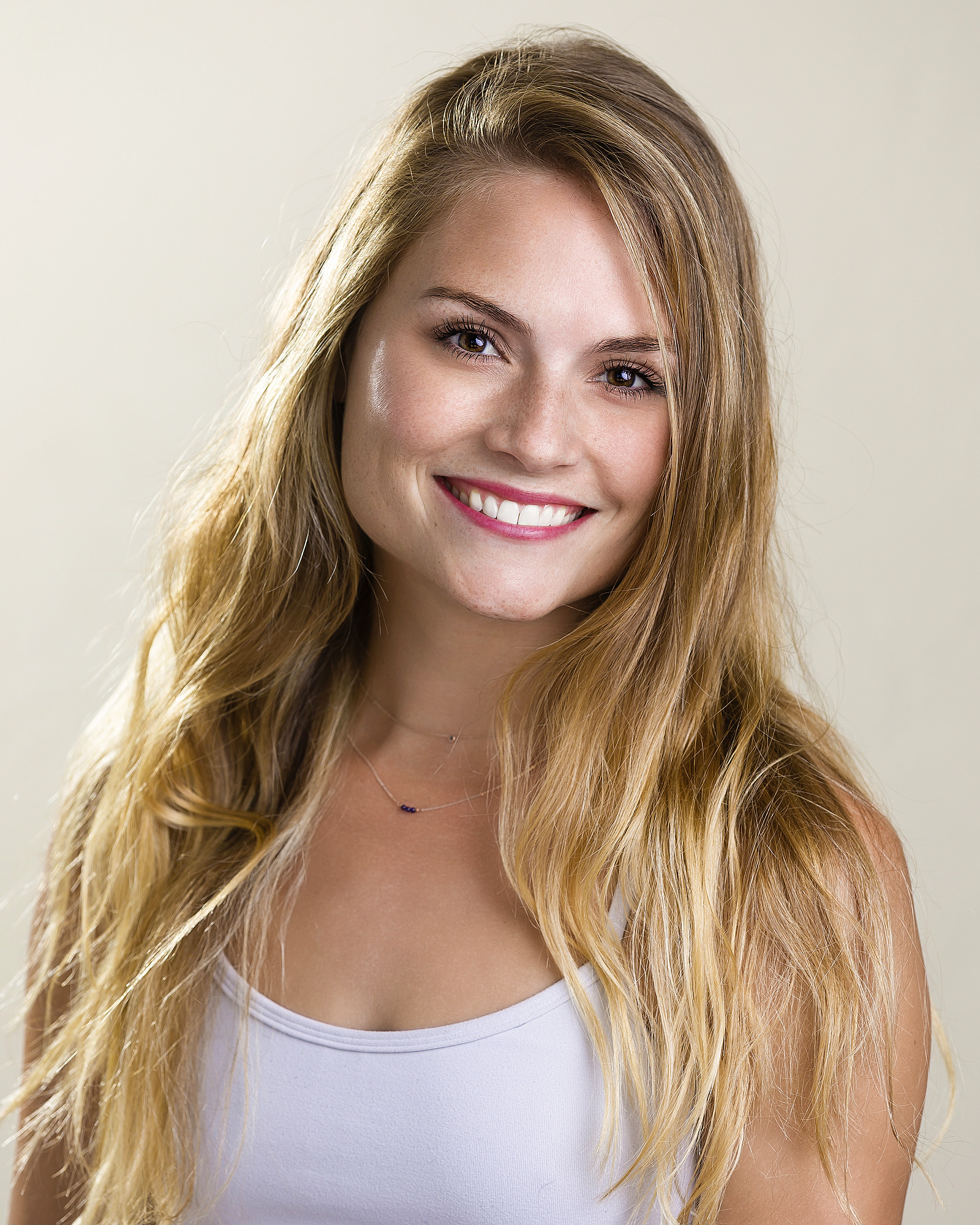 Amy Potter
Amy Potter
Ms. Potter started dancing in her hometown, Roanoke Virginia. In high school, she moved away to train at Nutmeg Conservatory for the Arts. She continued her training at Boston Ballet, and later joined Houston Ballet II. While touring nationally and internationally, she performed featured roles in works by Ben Stevenson, Stanton Welch, Ma Cong, Jiří Kylián, and Sir Kenneth MacMillan. She then joined Ballet West in 2011, where she performed roles such as Summer Fairy in Sir Frederick Ashton's Cinderella, Beige Couple in Kylián's Forgotten Land, Beauty Fairy in The Sleeping Beauty, alongside works by Jodie Gates, Helen Pickett, and Anna-Marie Holmes.

Ms. Potter joined Oklahoma City Ballet in 2014, was promoted to Soloist in 2015, and became Principal in 2018. Since joining the company, her repertoire includes Waltz girl in George Balanchine's Serenade, Sugar Plum Fairy in Robert Mills' The Nutcrackerand Lilac Fairy in Mills' The Sleeping Beauty, in addition to featured roles in George Balanchine's Serenade, Nacho Duato's Without Words, Twyla Tharp's Nine Sinatra Songs, Stanton Welch's Play, Jiří Kylián's Petite Mort, Helen Pickett's Petal, and Robert Mill's The Means To Fly.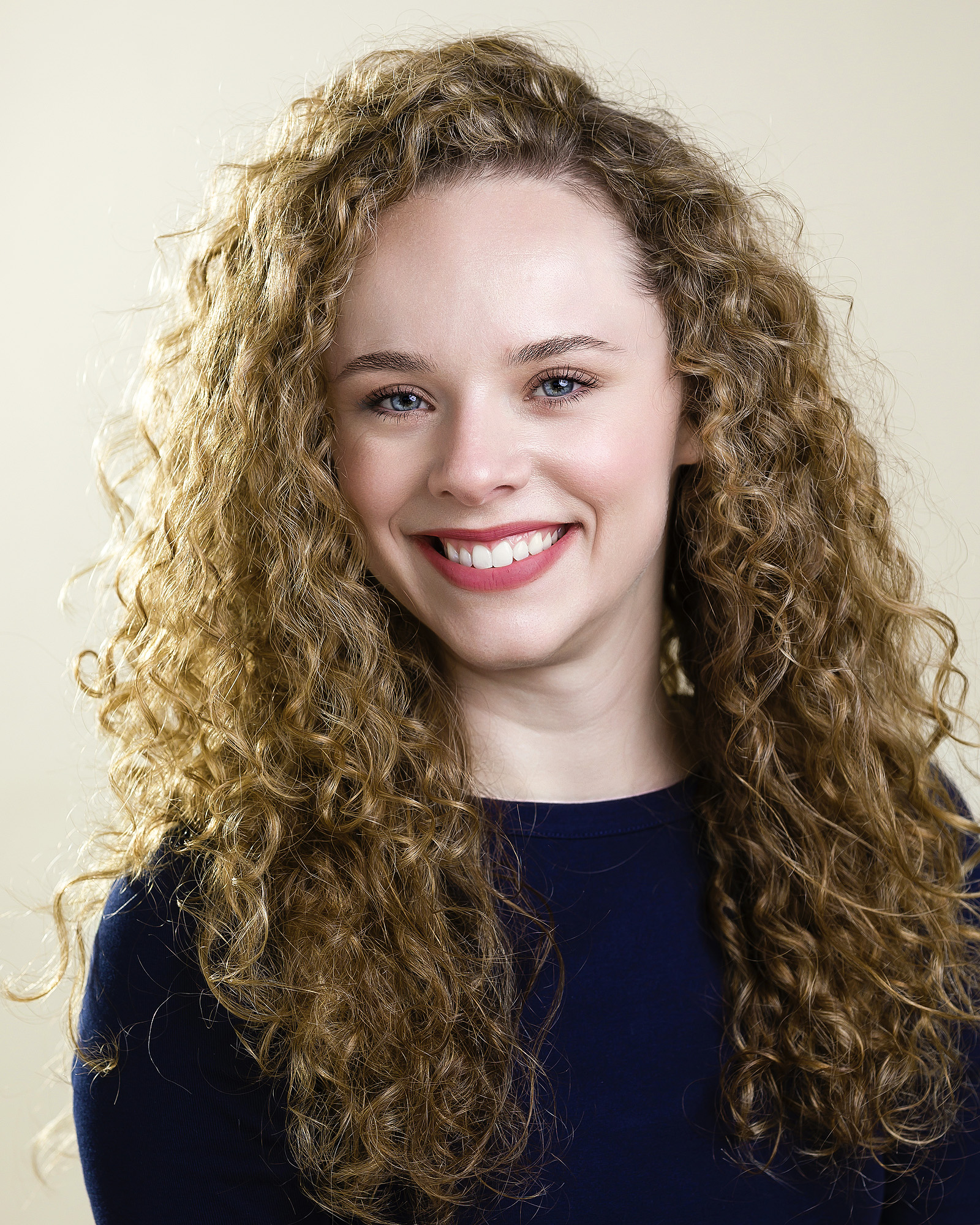 Andrea Wolf
Andrea Wolf
Andrea Wolf is an Oklahoma City native. At age four, she began training under the direction of Lisa Webb at the Academy of Ballet and Theatre Arts. From age nine, Andrea attended summer programs including Tulsa Ballet, Ellison Ballet New York City, SLK Ballet New York City, and Hubbard Street Dance Chicago. One of Andrea's childhood highlights was dancing Marie (Clara) in Tulsa Ballet's Nutcracker. Last summer, Andrea danced professionally with Ft. Worth's Ballet Concerto. Recently, Andrea received her BFA in Ballet Performance from Texas Christian University where she was the recipient of TCU's School for Classical & Contemporary Dance Adrienne Miller Perner Memorial Scholarship.

While at TCU, Andrea performed lead roles in Giselle, Paquita, and In the Remembering. She was also privileged to work with legendary New York City ballet dancer Jacques d'Amboise and was chosen to perform the lead role in his Appalachian Mountain work. In addition, Andrea was honored to train with American Ballet Theater's Susan Jaffe and New York City Ballet's Michele Gifford. Other dance credits include George Balanchine's Valse-Fantasie, Cinderella, and Don Quixote. During her college career, Andrea was photographed and published by world-renowned dance photographer Rachel Neville and National Geographic photographer Kike Calvo. In addition to classical ballet, Andrea's TCU training included contemporary and modern dance, lighting and costume design, stage production, dance theory, dance history, and choreography. She is excited for this opportunity to bring her knowledge and experience to Dance Unlimited.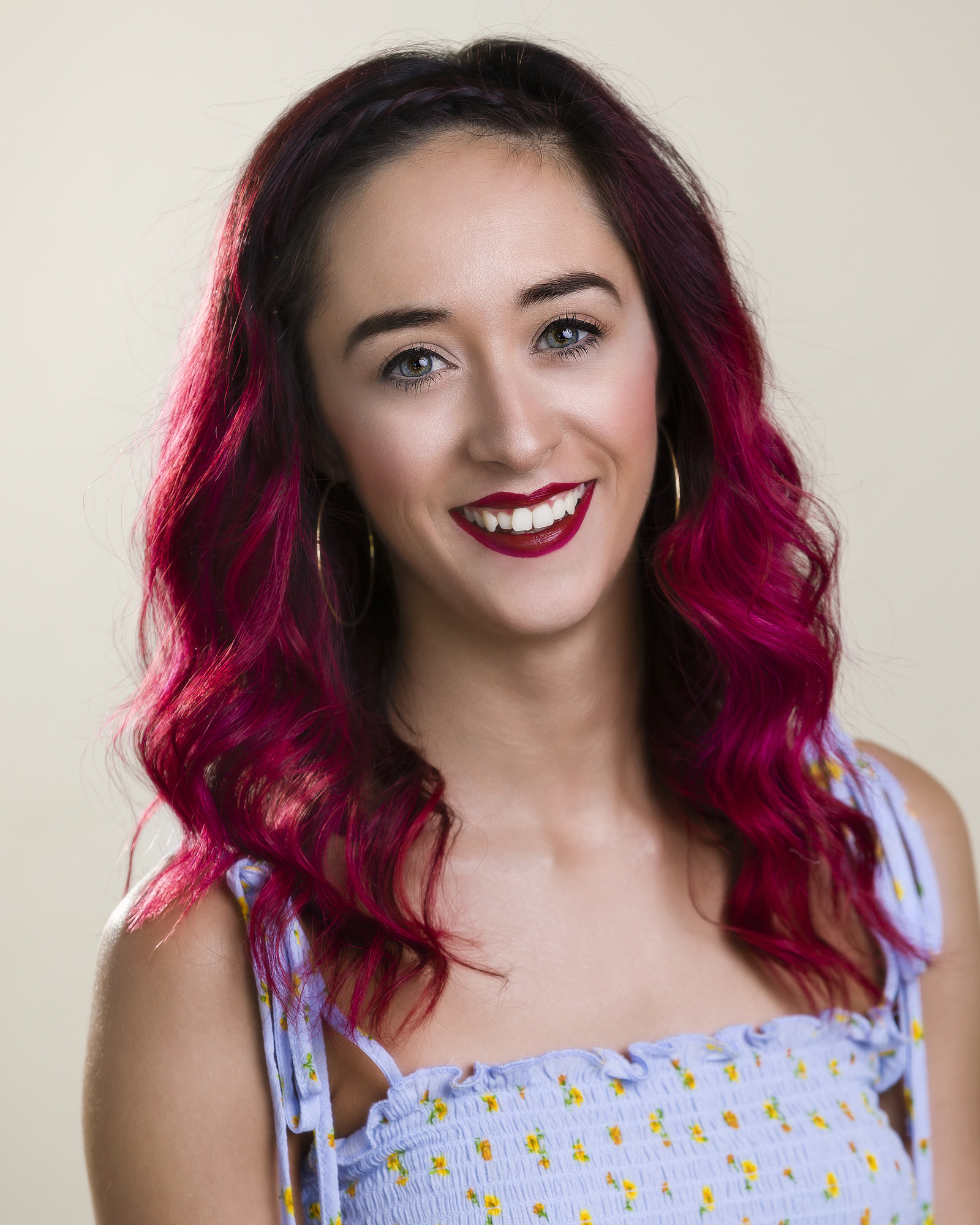 Brittany Hillman
Brittany Hillman
Brittany Hillman is a native of Prattville, Alabama where she began dancing at the age of three and danced competitively until she was eighteen with the Centre for Performing Arts. Brittany moved to Oklahoma City to continue pursuing her passion for dance at Oklahoma City University where she performed as a member of the OCU Pep Team and The American Spirit Dance Company. She has been performing professionally with Silvertree Productions for four and a half years at various theme parks and venues across the country. She is currently the Entertainment Manager for Silvertree Productions at Frontier City Theme Park while still continuing to perform and tour with the company. Brittany is also currently the Director of Communications for "The World of Magic" touring production as well as a magician's assistant. Brittany continues to love every moment of holding down the front desk at Dance Unlimited & Spotlight Acting Academy!
Cameelah Pennington
Cameelah Pennington
Cameelah Pennington is a native of Oklahoma City, Oklahoma. She received her bachelors in Fine Arts in Modern Dance Performance from the University of Oklahoma. Cameelah has been a member of several professional dance companies such as Dayton Contemporary Dance Company, Hartel Dance Group, and RACE Dance Company. During the day her time is spent teaching full time as the Director of Dance at Capitol Hill High School. In her rare spare time, Cameelah loves baking and crafting. Most of all, Cameelah loves sharing her love of dance with her students all over the city. She is really thankful to be spending her fourth year at DU.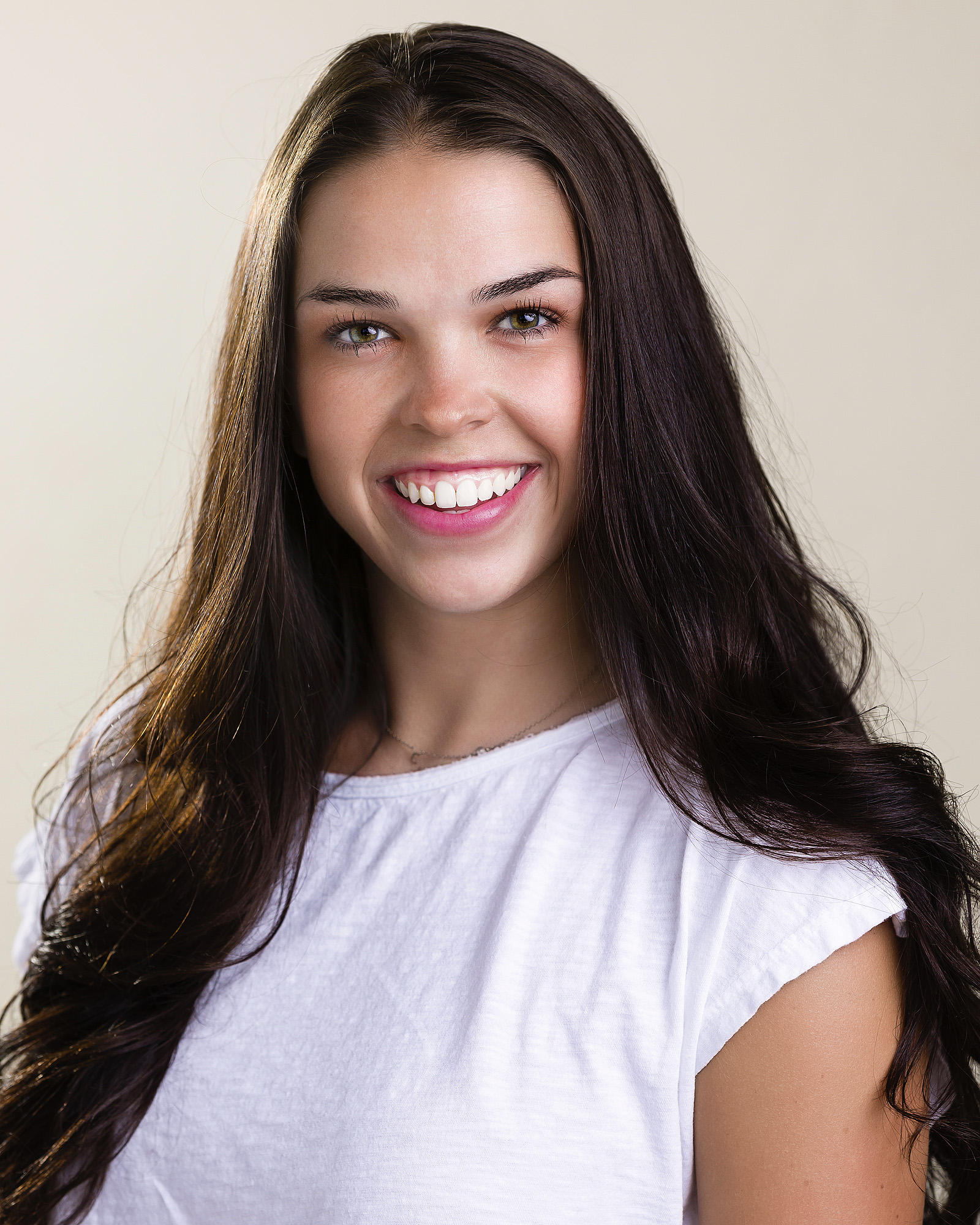 Cerena Chaney
Cerena Chaney
Cerena Chaney grew up in Ponca City, Oklahoma. She discovered her love of dance and the performing arts under the direction of Fran Norris at Miss Fran's Dance and Tumbling Studio. Beginning dance at three years of age, Cerena studied tap, jazz, ballet, hip-hop, and acrobatics at her home dance studio. Cerena was also an active participant in her community children's theatre, where she trained in dance, voice, and acting. After she graduated high school, Cerena attended Stephens College in Columbia, Missouri for two years as a dance major with an education minor, as well as being a member of the Stephens College Competitive Dance Team. While at Stephens College, Cerena trained in classical ballet and modern dance, as well as jazz, tap, and musical theatre dance. She transferred to Oklahoma City University to further pursue her passion of dance and teaching. Cerena is currently a senior dance pedagogy major at the Ann Lacy School of American Dance and Entertainment at Oklahoma City University. While at OCU, Cerena has performed with the American Spirit Dance Company in "Home for the Holidays" and the "Broadway Spring Revue". After graduation, Cerena plans to continue teaching, and audition for the Oklahoma City Thunder Girls Dance Team.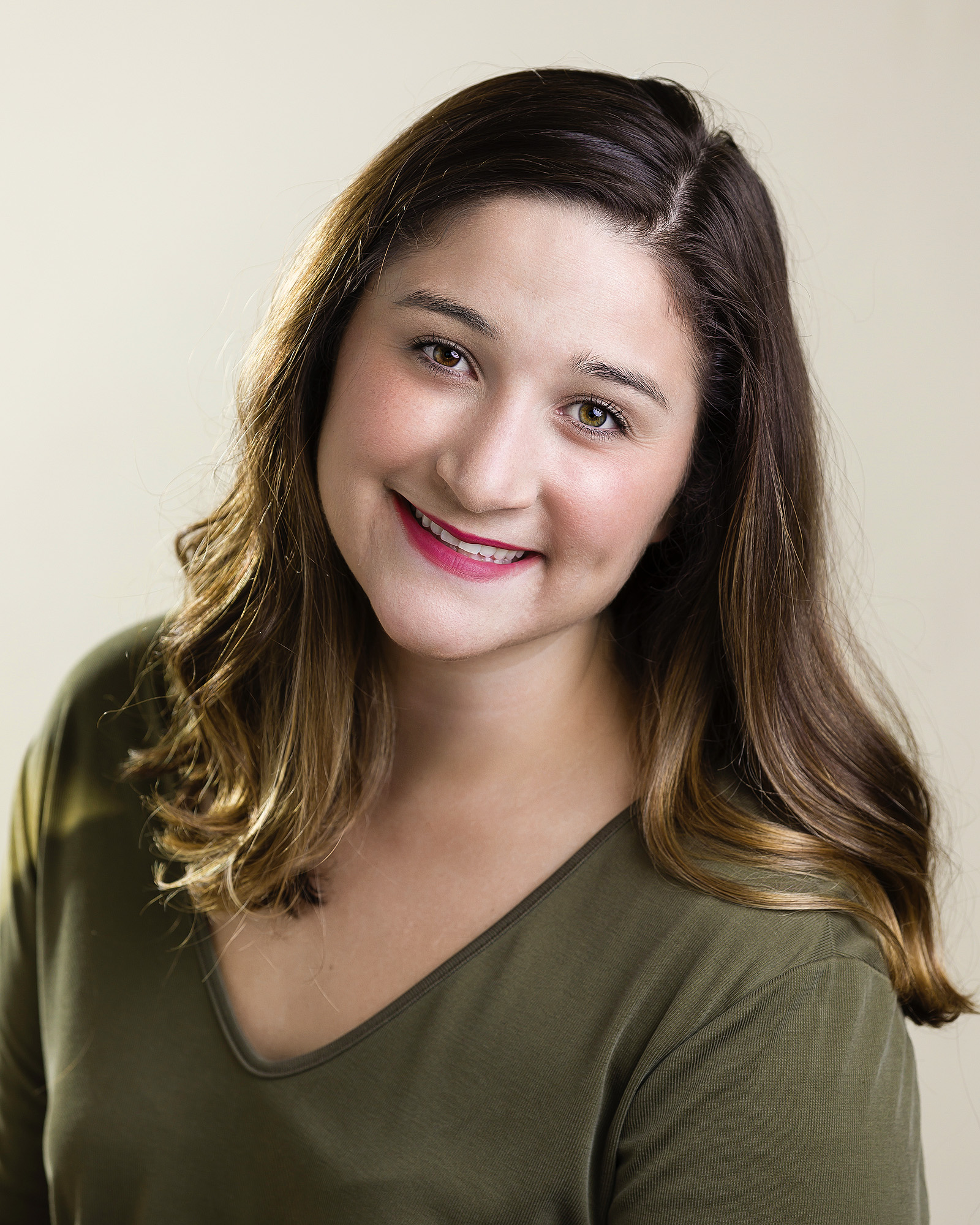 Emily Ham
Emily Ham
Emily Oliver was born in Edmond, Oklahoma. She grew up dancing at Dance Unlimited Performing Arts Center then continued to pursue dance at the University of Oklahoma graduating in May of 2015 with a BFA in Modern Dance Performance. Emily was a member of the Contemporary Dance Oklahoma Company where she was able to work with and perform work by choreographers such as Carla Maxwell/Jose Limon, Alvin Ailey, Jessica Lang, and Austin Hartel. She was able to perform with Hartel Dance Group for a season, traveling to the International Fringe Festival, as well as the fall concert Retrospective and was also a member of the Oklahoma City Dance Project 2012 and 2014. Most recently, she spent a season working with the talented artists in Hannah Kahn Dance Company in Denver, CO under the artistic direction of Hannah Kahn.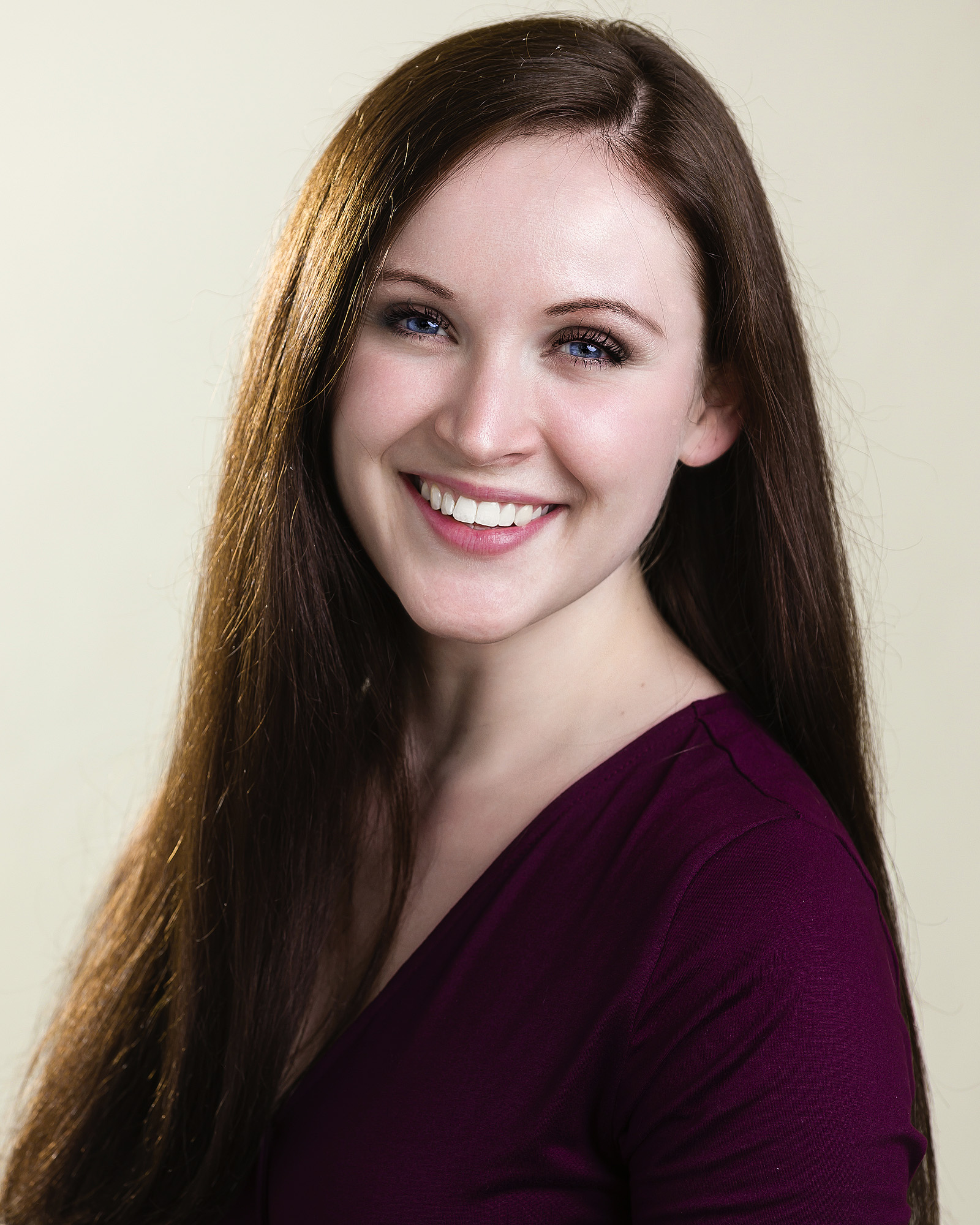 Keyna Allen
Keyna Allen
Keyna grew up in Fargo, North Dakota, and discovered her passion for dance under the direction of Bee Pinotti at Camria Ballet Academy. She is currently a senior at Oklahoma City University (OCU) in the Ann Lacy School of American Dance and Entertainment, where she will be graduating with her bachelor's degree in Dance Performance. While at OCU, Keyna has performed with the OCU Pep Dancers, as well as in several shows, including Time of Our Lives, Applause, One Night Only; and the American Spirit Dance Company's Home for the Holidays, On Broadway, and Hot Shoe Shuffle. Professionally, Keyna has danced for Larrwell Productions in Dallas, Texas as a Friend of Tyme for the Mary Kay Cosmetics seminar Discover the Love. After graduating, Keyna plans on moving to New York City to pursue her dream of performing on Broadway!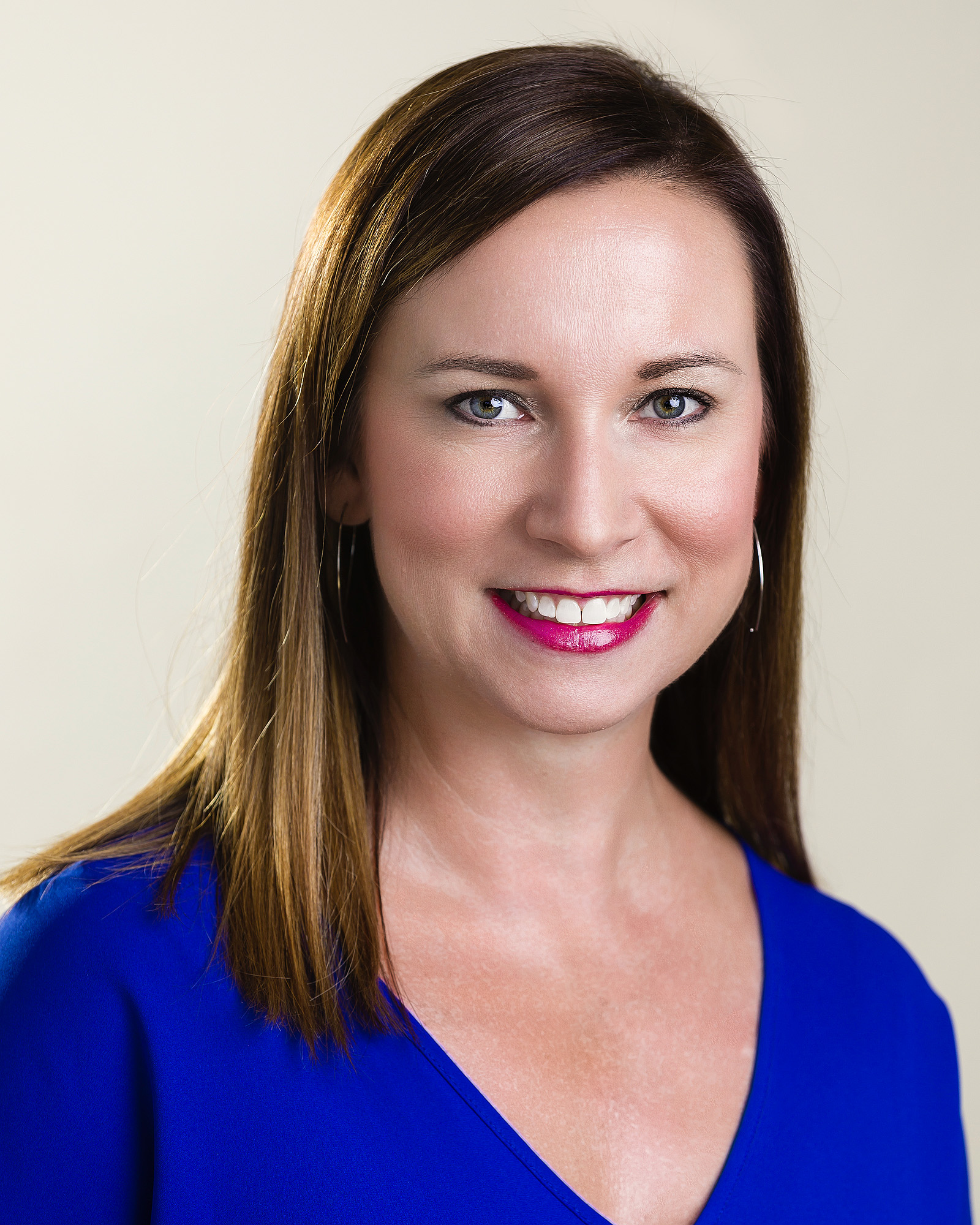 Lesa Determan
Lesa Determan
Lesa began dancing at the age of three at Applause Studios in Oklahoma City under the direction of Patricia Oplontnik. She became a member of the competition company at the age of eight and continued competing through high school. Competing at various conventions and competitions throughout the region, Lesa, had the opportunity to study with various professional artists such as Keith Clifton, Rhonda Miller, Greg Russel, and Jeff Amsden. In 1997, Lesa competed in the Miss Dance of Oklahoma competition taking 5th place and going on to compete at the Dance Masters of America National Convention in Orlando, FL taking 2nd runner up in her age division. After graduating high school in 1998, she went to the University of Central Oklahoma where she was a member of the Kaleidoscope Dancers Company for four years. During her college career, Lesa toured to various middle schools and high schools performing for children of all ages. She also performed in Opening Night in Bricktown and at the American College Dance Festival Gala. Lesa graduated with a Bachelor's Degree in 2003 and has taught here at Dance Unlimited PAC for many years!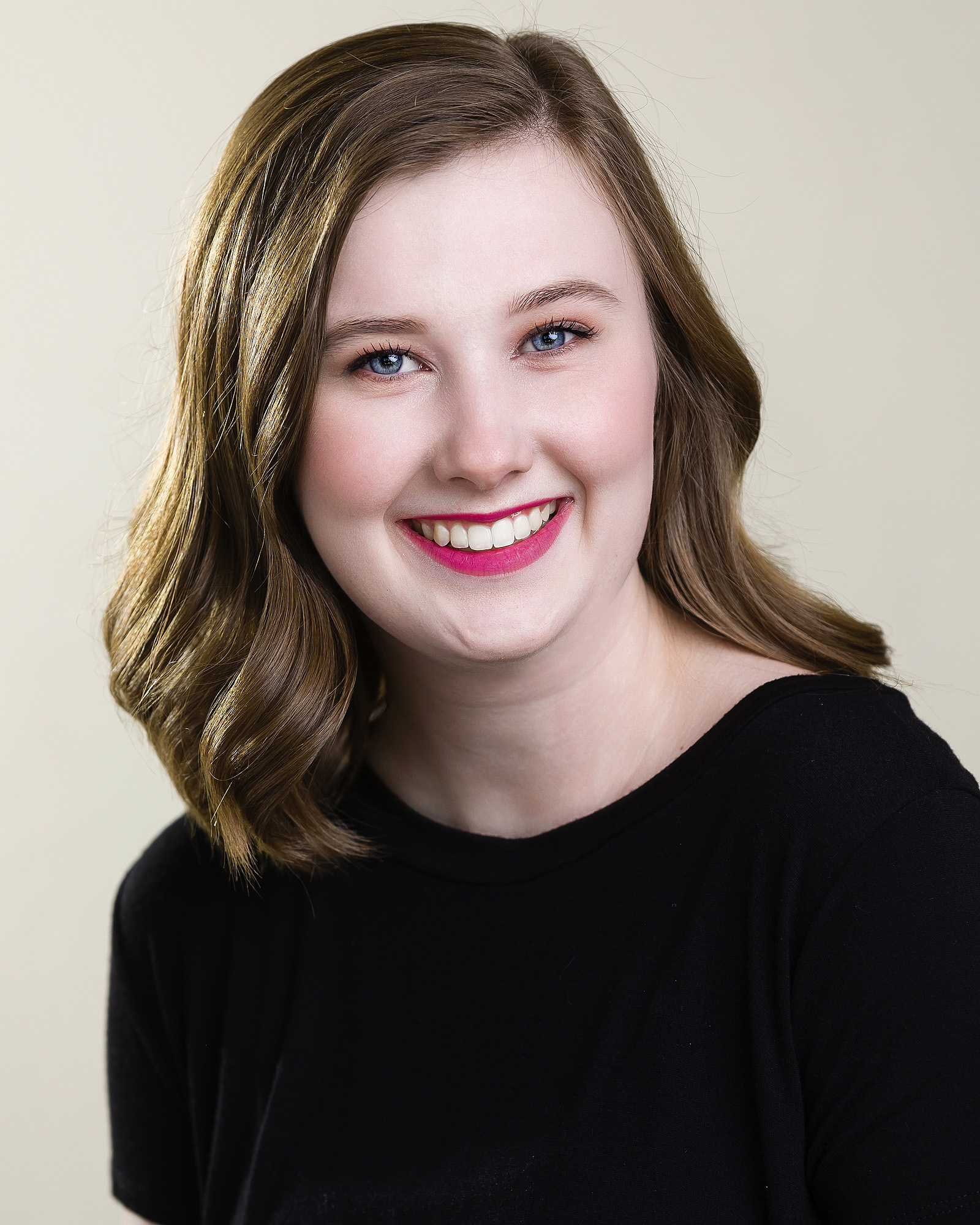 Makenzie Ford
Makenzie Ford
Makenzie Ford is from Edmond, Oklahoma. She is currently a Senior at the University of Central Oklahoma studying Musical Theatre performance. Makenzie has had 13 years of vocal training and 9 years of dance. Along with years of performance experience, Makenzie also has experience in choreographing, music directing, and teaching private lessons. Makenzie is active in performing at her school, the community, and leading worship at her church. Some of her favorite shows have been Les Miserables, The Addams Family, Merrily We Roll Along, and The Most Happy Fella. After graduation, Makenzie plans on moving to New York City to pursue her dream of being on Broadway! Makenzie is so glad that Dance Unlimited and Spotlight have given her the opportunity to teach and share her passion with others!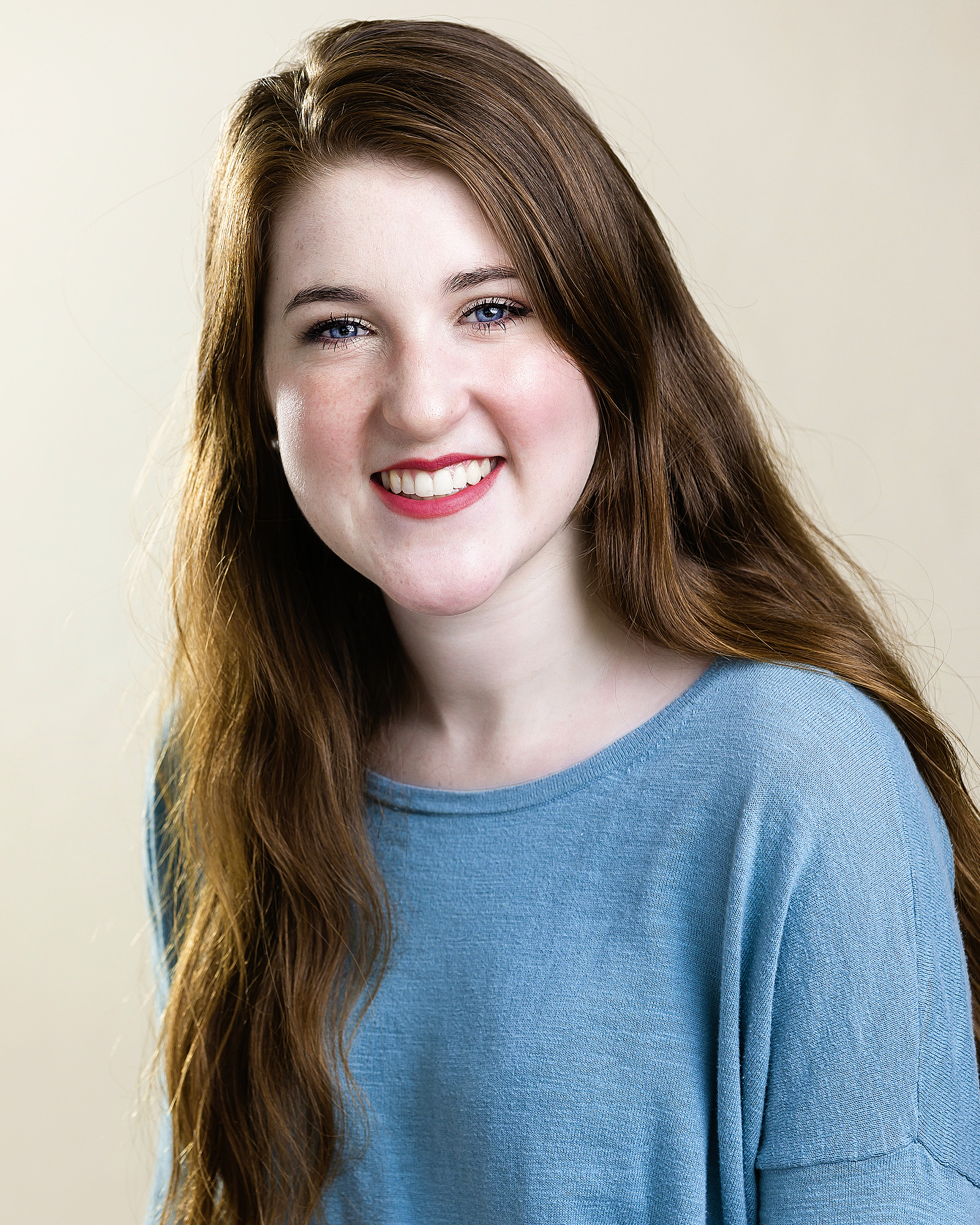 Maya Cook
Maya Cook
Maya Cook is from Edmond, Oklahoma, and is a Junior in the Musical Theatre program at the University of Central Oklahoma. She loves working with kids, and has worked at her church's children's ministry and Project Princess. Last Spring she choreographed Madagascar jr. at Dance Unlimited. She has experience in directing, music directing, and choreographing. Maya has participated in several UCO productions, and has been performing for about 13 years. Her future plans include performing for a few years and then eventually opening up her own children's theatre. She is so ecstatic to teach musical theatre at Dance Unlimited for another year!
Michelle Rambo
Michelle Rambo
Michelle Rambo has been teaching dance for 11 years, which includes styles of hip hop, jazz/funk, contemporary, jazz and tap. She has bachelor's degrees in Fine Arts in Dance Performance from the University of Central Oklahoma and Kinesiology from East Central University (ECU).

She became the first recipient of the ECU Dance Scholarship, where, for two years, she was captain for the Collage Dance Ensemble. She became the Artistic Director for ECU dance minor program. Michelle has been fortunate to choreograph for the well-known professional Race Dance Company located in Oklahoma City, OK. She has choreographed national hip hop pom routines for McLennan Community College and University of Oklahoma (OU). She recently taught at the Soul De Soul dance convention as a guest artist in Oklahoma City, OK. She has taught at the American College Dance Association at Southeast Missouri State University and Anderson Indiana University. She also travels with numerous organizations teaching and judging all across the states. Michelle's talents have been showcased during the pre-game performance for the Oklahoma City Thunder and at Disney World in Orlando, Florida. Michelle is excited to be apart of the University of Oklahoma Musical Theatre department this year and Dance Unlimited.
Neely Dee
Neely Dee
Neely Dee has had over 25 years' experience in the field of gymnastics, tumbling, cheerleading, and dance. Having trained with Olympic gold mentalist Shannon Miller at a young age, she learned the importance of conditioning, strength training, and technique. She was able to apply her expert gymnastics skills as she later participated in competitive cheerleading and dance. Neely was a collegiate and high-school All-American cheerleader. In addition to coaching and choreographing various All-Star teams, Neely taught tumbling, cheer, and dance at Cheers & More for 8 years. She also received numerous awards for power tumbling and was named the Sooner State Games Power Tumbling Champion. During her years dancing at Star Steps on the senior dance company, they placed 1st at Showstoppers, and Neely also won the title as Little Miss Acro Dance in 1992. Neely was also a NCA staff instructor and also an ASC staff instructor in college.

Upon graduating from the University of Oklahoma in 2002 with a major in psychology and a minor in business, Neely knew she wanted to use her in depth and personal experience in tumbling and cheerleading to open her own gym, Flips. Flips was open from 2003 - 2008. Neely was the cheer director at Oklahoma Gold from 2008 - 2009, and then worked at Twist & Shout for the following year. Neely is so excited to continue working with your children at Dance Unlimited.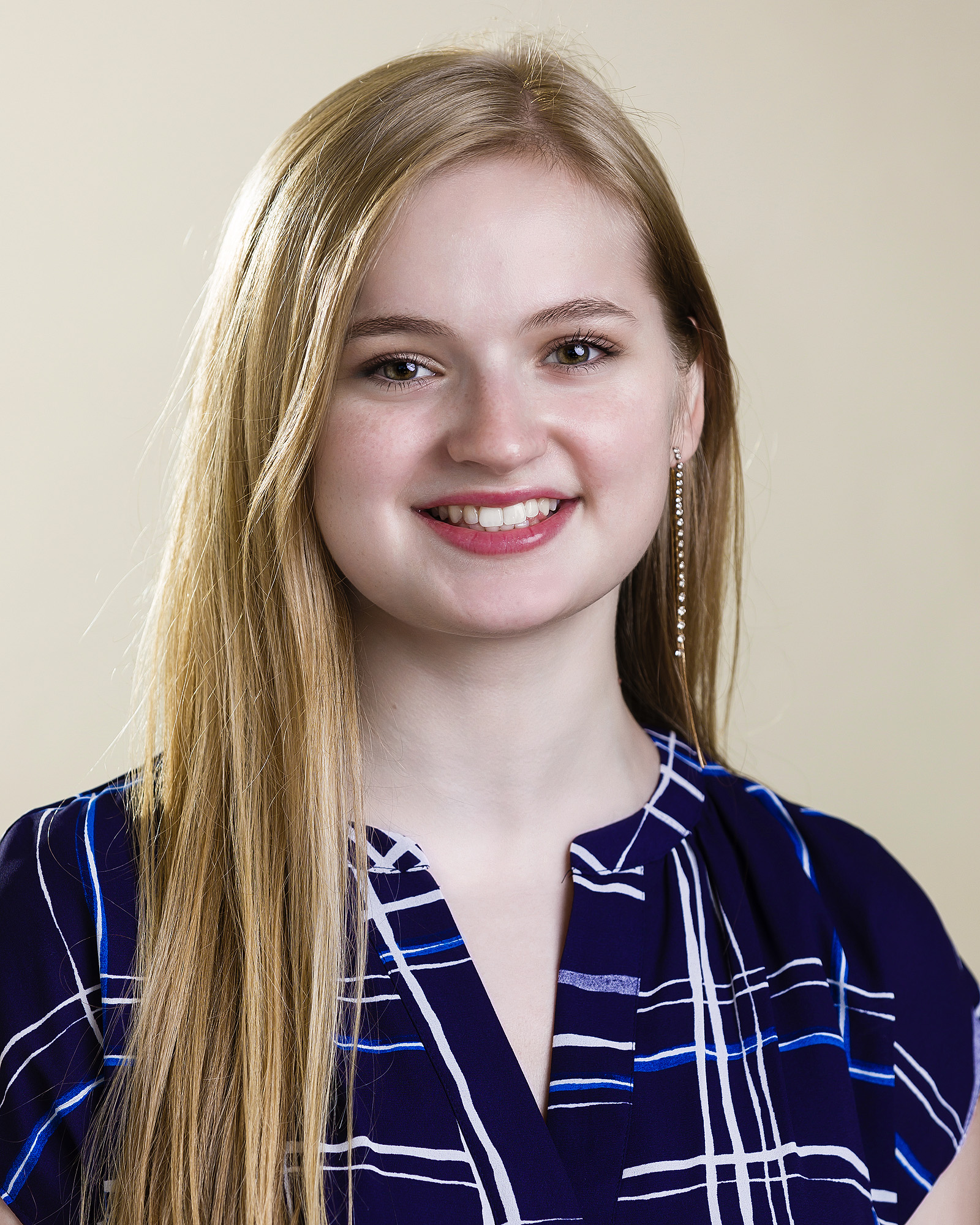 Nicole Vaughn
Nicole Vaughn
Nicole Vaughn grew up in Edmond, Oklahoma. She started dancing when she was 4 years old at Dance Unlimited Performing Arts Center. Eventually, she joined The Vibe competition team at age 10, which allowed her to grow into the dancer she is today. By choreographing her own solos and assisting her fellow dancers, Nicole decided she wanted to become a member of the Dance Unlimited faculty. From student to teacher, Nicole has Dance Unlimited to thank for her passion for dance. This past summer, she spent time in Los Angeles, California taking dance classes to expose herself to the variety of choreographing and teaching styles. Now, she is a freshman studying at Oklahoma City University and working towards her Bachelor's Degree in business administration. As a new member of the DU faculty, Nicole is ecstatic to be teaching and sharing her love for dance with others.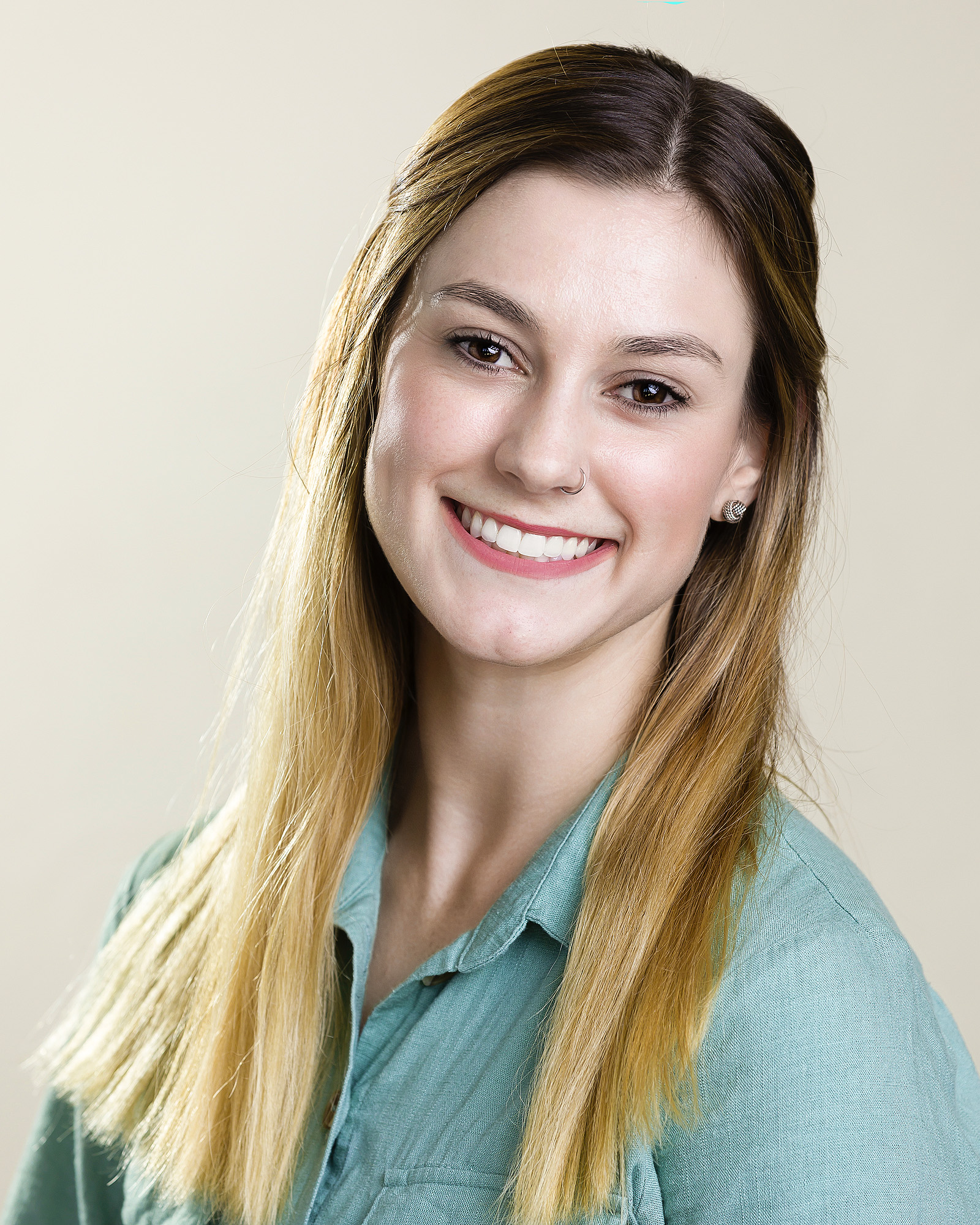 Rachel Griffin
Rachel Griffin
Rachel Griffin is a student at the University of Oklahoma studying nutrition and dietetics. As a former student of Amy, she was lucky to call Dance Unlimited her home for 15 years. Along with many years of training, Rachel has had experiences in being an assistant teacher, hip-hop instructor, and competitive dancer. She had vocal training for 5 years and is now singing in the band at her church! On top of preforming in many DU recitals and musicals, Rachel has performed in the Philharmonic Christmas Show, choreographed dances for school and campus shows, was selected to attend the Rockette Summer Intensive, and was fortunate to lead a dance camp in Nicaragua. Rachel is excited to continue to learn and grow in dance this year as teacher! She is eager to be able to share her knowledge and the lessons dance has taught her with others!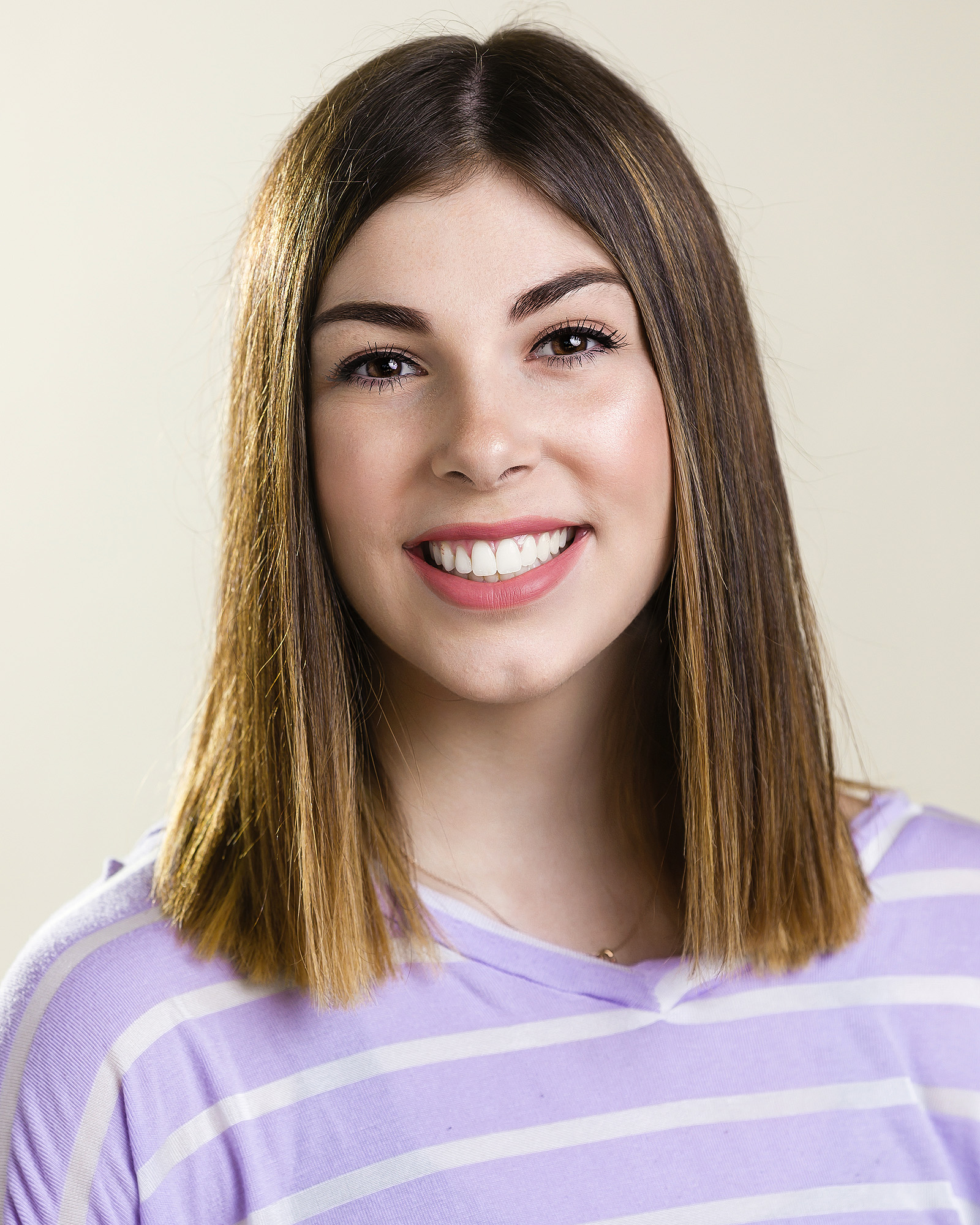 Sammy Posey
Sammy Posey
Sammy grew up in Yukon, Oklahoma, and discovered her passion for teaching early on in her years of dancing. She is currently a senior at Oklahoma City University in the Ann Lacy School of American Dance and Entertainment. She will be graduating with her bachelor's degree in Dance Pedagogy. While at OCU, Sammy has continued to develop her love and passion for teaching the art of dance. Sammy has performed in the American Spirit Dance Company's Home for the Holidays and Broadway Revue at OCU. After graduating, Sammy plans to continue teaching and choreographing. Her goals for teaching is to provide dancers with an immense amount of love and knowledge for the art of dancing. She credits her success this far to the endless support of God, family, and friends.
Contact
405-242-4612
danceunlimitedokc@gmail.com
1217 E Hefner Road, OKC, OK 73131
PO Box 14371 Oklahoma City, OK 73113
Hours
Mon
Tue
Wed
Thr
Fri
Sat
Sun
4-9pm
4-9pm
4-9pm
4-9pm
Closed
Closed
Closed